Our
Partners
Since its foundation, RomanSam has chosen the demanding option of being a truly integrated firm. We established an integrated international partnership with the leading objective of guaranteeing consistent quality in our service to clients. Our clients with international activities wish for well-coordinated services, which reflect their own corporate structure. This requires auditors and advisers who are intimate with their group requirements regardless of where in the world they operate. We believe our integrated structure offers this consistency and enables direct control over standards. By incorporating partners coming from firms who share values that go deeper than cultural differences, who share the same ideas about our profession and the same demanding standards of excellence, RomanSam is patiently and determinedly building a strong international organization of professionals who have also chosen to share the same ambition, strategy and fundamental decisions.
Affiliations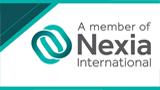 Nexia International
Nexia International Is A Leading Worldwide Network Of Independent Accounting Firms, Providing Clients With National And International Audit, Accounting, Tax, And Advisory Services In A Cohesive, Personal, And Customized Manner.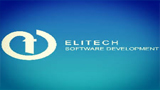 Elitech ICT Solutions
E L I T E C H Is A Software Development Company Which Provides Different Kinds Of Products And Services To All Kinds Of Businesses. We Mainly Focus On Software Development And Our Major Product Right Now Is The Inventory Management System Named "LightBooks". The Company Is Led By Mr. Faisal Abubaker The Founder, Salaruddin Jalal The Co-founder And Massoud Sultani Also A Co-founder.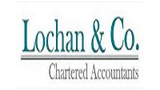 Lochan & Co. Chartered Accountants
Lochan & Co Is A Firm That Prides Itself On The Quality Of Its Services And The Need To Continually Reinvent Itself As The Needs Of Its Clients And Associated Organizations Change. Our Review Methodology Emphasizes Quality And Has Been Customized To Suit Client-specific Needs.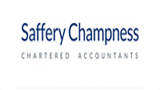 Saffery Champness Chartered Accountants
Saffery Champness Is A Member Of The Nexia International Network, The Ninth Largest Global Network Of Accounting And Consulting Firms. We Possess A Reputation For Technical Excellence And Have Listed A Number Of Our Awards And Accolades